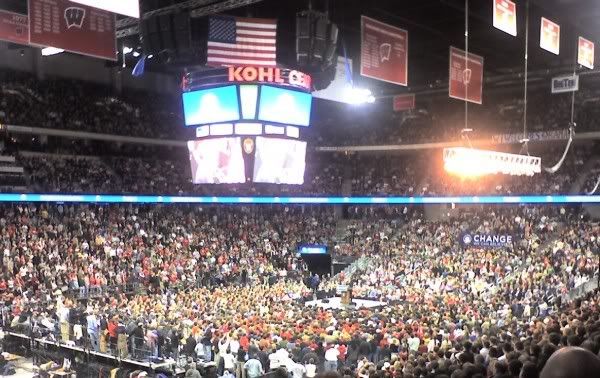 I saw Barack Obama speak at the Kohl Center this evening.
Wow.
He spoke to things I find very important. They include:


Getting us out of Iraq.

Iraq was a distraction from the real work in Afghanistan.

Hope is not unobtainable.

Having the same cast of characters in Washington won't produce different results.

In terms of the event itself it was amazing. I will probably never in my life see as many people in the Kohl Center as there were tonight. The entire upper deck was (probably illegally) full... every square foot had a person... stairs, hallways, etc.